Now discover: CASA DE CAMPO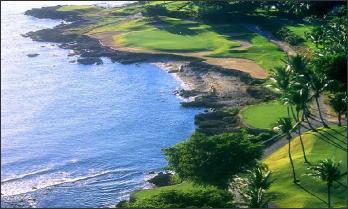 What do so many of us yearn for a whole lifetime?
A place:
- where I can leave my cares behind, 365 days a year
- where the air temperature is always above 20 degrees Centigrade
- where the humidity averages a healthy 65%
- where my family and I are 100% safe
- where medical care has reached the highest standards
- where relaxation and sports are unlimited: golf, horseback riding, polo, swimming, tennis, shooting and much more ...
- where people are interested and friendly
- where I can also work with state-of-the-art technology and
- from where I can quickly reach all other countries in the world
For years, I have longed for a place like this, a place that would rejuvenate me and prolong my life. I searched the world over, until one day, I learned where the privileged of the world go to refresh their lives: from Michael Jackson, Frank Sinatra, Liz Taylor, Oscar de la Renta, Julio Iglesias up to Robert Redford… and many other stars.
When I first drove through the palm tree-lined roads of this secret hideaway, I felt the beneficial energy that surrounds this "place in the sun". I was overwhelmed by a fantastic feeling of happiness, and so I decided to never again forego this quality of life. I had found a second home: Casa de Campo!
Casa de Campo lies in the heart of the Caribbean in the Dominican Republic, right on the particularly warm Caribbean. But this exclusive realm of the super-rich is another island of its own.
With its even more privileged climate, it fulfills all our dreams. About 2500 families treat themselves to a luxury lifestyle in the golf Mecca in the Caribbean.
Look at these images: Donīt they make you want to play golf on this coast, to celebrate in front of the church in the village of Altos de Chavon, or to explore other islands from the most exclusive yacht harbor in the world?
Yes, you feel just like I did. That is why I have created PRIMOīS VILLAS OF LIFE for people like you, unique hideaways of vitality with American standards.
The most beautiful series of villas was named CASA DEL SOL. Whether 11.948 sq ft (1.110m2) or 26.910 sq ft (2.500m2) living area – they all have one thing in common: they are luxury in completed harmony.
I will be more than happy to cater to your personal requests, whichever language you may speak.